Dr. Arcangela De Nicolo, MD, PhD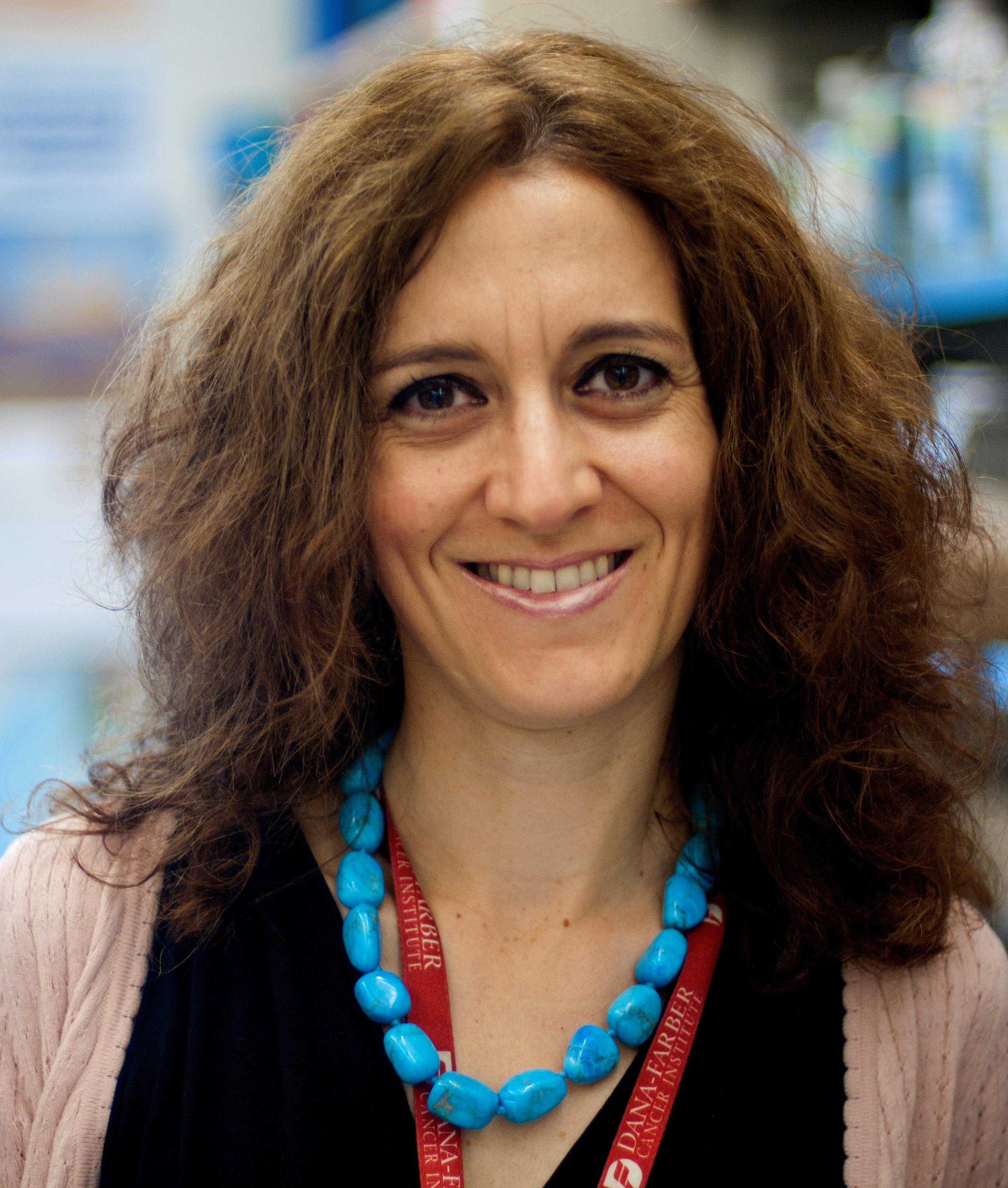 Dr. De Nicolo received her M.D. from the University of Bari and her Ph.D. in Oncology and Surgical Oncology from the University of Padua. Then, she moved to Boston, MA, USA, where she trained as a Research Fellow in Genetics at Harvard Medical School and Dana-Farber Cancer Institute (Prof. David M. Livingston) and subsequently held a Faculty position (Instructor in Medicine) at Harvard Medical School, Dana-Farber Cancer Institute, and Brigham and Women's Hospital. In Boston, Dr. De Nicolo's research was primarily focused on elucidating the biological significance of sequence alterations in breast and/or ovarian cancer genes and gaining insights into the similarities between sporadic and hereditary, BRCA1-mutated, triple negative breast cancer. In addition, Dr. De Nicolo substantially contributed to the discovery of a novel mechanism of activation of the two major mitotic kinases, Aurora A and Plk1, and to the elucidation of a signaling cascade underlying mitotic centrosome and bipolar spindle assembly. She also participated in several collaborative projects on triple negative breast cancer, including a pilot clinical trial that tested the efficacy of neoadjuvant cisplatin. In 2016, Dr. De Nicolo joined the Veneto Institute of Oncology IRCCS with the goal of pursuing interdisciplinary translational research. Since her relocation to Italy, in addition to continuing her studies on breast/ovarian cancer predisposition, Dr. De Nicolo has expanded her scientific horizon to include research on other hereditary cancer syndromes and overlapping and atypical phenotypes. She coordinates national and international collaborative networks of centers dedicated to genetic testing for cancer predisposition, maintains collaborations with her former colleagues, and serves as a USA-Europe liaison scientist for the Scientific Directorate.
Leader of the "Overlapping syndromes and atypical phenotypes" section
Cancer genetics program
Scientific Directorate
Researcher in staff
fax: ++39 049 807 2854
ORCID:
Areas of interest
Genetic susceptibility to cancer; genetic variants of uncertain significance (VUS); overlapping and atypical phenotypes; molecular mechanisms of carcinogenesis; cell division and DNA repair; protein kinases and cell signaling.
IOV press
Selected references (last 3 years)