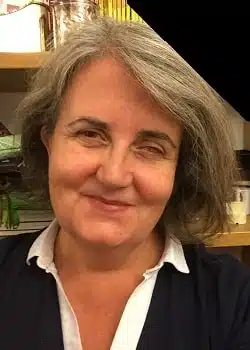 Graduate from medical School and certified in Oncology at the University of Padova, Rita Zamarchi focused on physiology and pathology of the immune system and pathogenic mechanisms of lymphoma in immune-deficient host.
In this contest, she maturated long lasting experience in the principal techniques of cellular immunology and flow cytometry and contributed to the discovery of the genetic control of the CD4/CD8 ratio in human (Nat Med 1995; doi:10.1038/nm1295-1279).
From 2006, she deals with predictive value and biologic significance of Circulating Tumor Cells (CTCs) in solid tumors, coordinating the CTC laboratory at the IOV-IRCCS and collaborating to several national and international Projects in this field.
In particular, she was the Clinical Coordinator of the FP7 study CTCTrap (www.utwente.nl/tnw/ctctrap/), supported by the European Community. Then in 2015, as partner of the CANCER_ID consortium, she won an IMI 11th call on Blood-Based Biomarkers, with a Proposal entitled: "CANCER-ID: Cancer treatment and monitoring through identification of circulating tumor cells and tumor related nucleic acids in blood" (www.cancer-id.eu/).
She developed the algorithm for M30-integrated CTC assay (Clin Can Res 2010; doi: 10.1158/1078-0432.CCR-10-1449) and the brief test for detecting RANK-positive CTCs (Sci Rep 2020; doi.org/10.1038/s41598-020-58339-2). She participates to EPAC group for European Pooled metanalysis of CTCs (Lancet Oncol 2014; doi: 10.1016/S1470-2045(14)70069-5). She is the contact person for the IOV-IRCCS of the European Liquid Biopsy Society (ELBS).
Immunology and Molecular Oncology Unit
– Department of Translational Oncology and Health Services, IOV-IRCCS