Neuro-Oncology Research Team
The IOV Neuro-Oncology Research Team is a dedicated group at Veneto Institute of Oncology focusing on brain tumors research from new experimental treatments, role of imaging in early detection of brain cancers to cellular biology and whole-genome analysis of low and high-grade gliomas and other tumors of central nervous system.
The Team is member of EORTC brain tumor group, European Association of Neuro-Oncology (EANO), Italian Association of Neuro-Oncology (AINO) and Associazione Italiana di Oncologia Medica (AIOM); yet, the neuro-oncology group conducts clinical trials aimed at trying to improve survival and quality of life for patients with neuro-oncology tumors.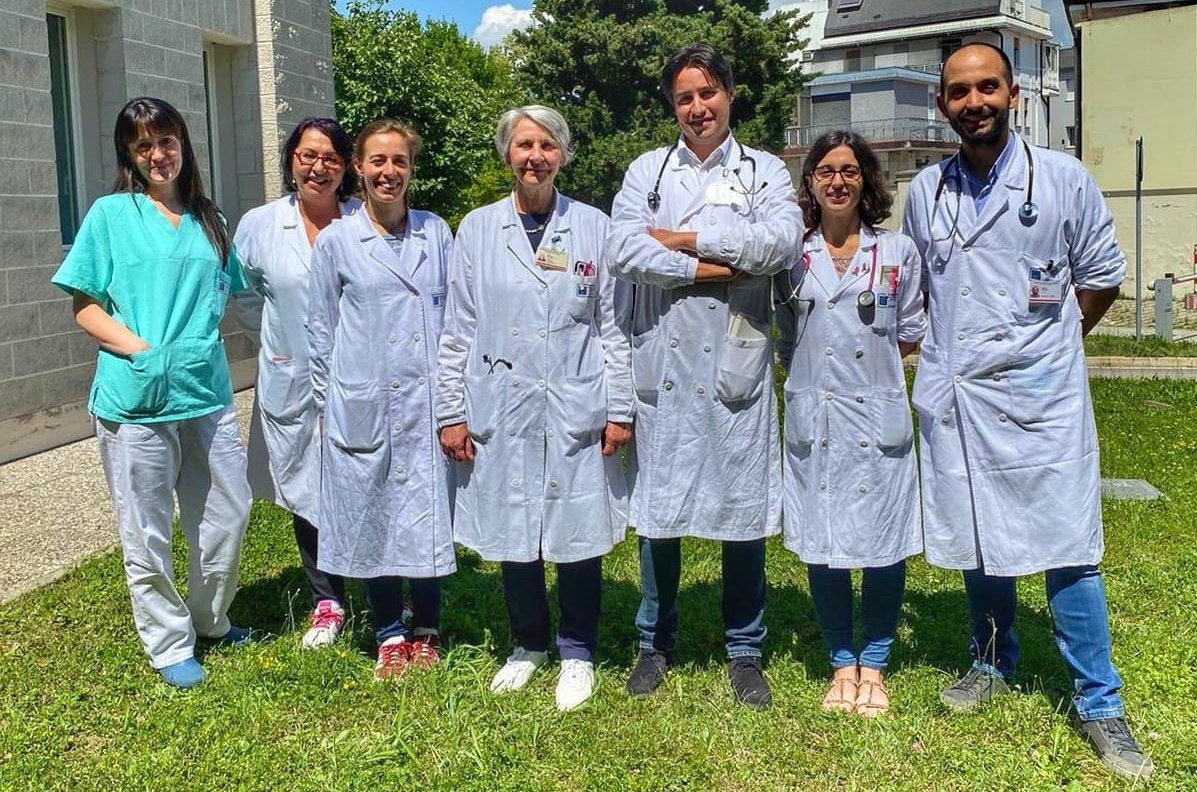 Research activity
Developing novel therapeutics for the treatment of malignant brain tumors
Various clinical trials analyzing new experimental therapies are ongoing at Veneto Institute of Oncology. The goal of these researches is to define new targeted drugs for brain tumors, in particular for low-grade gliomas and glioblastoma.
We coordinated the REGOMA trials showing improved survival in recurrent glioblastoma patients treated with regorafenib, a multikinase inhibitor, compared to standard treatment with lomustine.
Immunotherapy, especially anti-PD1 agents, for high-grade gliomas represent a large research in our center with the aim of identifying predictive biomarkers such as tumor mutational burden, mismatch repair system and microenvironment characteristics of immunotherapy efficacy.
Combination treatment with immunotherapeutic agents and targeted therapies or alkylating agents plus targeted therapy (i.e. temozolomide+regorafenib as first line treatment in newly diagnosed glioblastoma) will be also focused.
Identifying the right treatment for elderly patients with brain tumors improving their quality of life and neuro-cognitive functions
Treatment of elderly patients with brain tumors is a challenge in neuro-oncology. Approximately half of glioblastoma cases develop in geriatric patients with short overall survival. Many factors may contribute to the poor outcome: comorbidity conditions, reduced treatment tolerance, tumor biology and treatment with less aggressive approaches. Despite being a treatment-related sequela, neurocognitive dysfunction may be a consequence of tumor symptoms or subjective factors that may also have synergistic impact on further deterioration.
Hence, we will identify the use of a specific comprehensive geriatric assessment (CGA) with evaluation of the functional, nutritional, cognitive and psycho-social status of these patients before, during and after treatment. We will evaluate neuro-cognitive functions and quality of life of these elderly patients aiming to find the right therapy for balancing treatment efficacy with quality of life and neuro-cognitive functions.
Identifying molecular predictors of treatment benefit in glioblastoma patients
One of main objectives in our neuro-oncology research is to identify new molecular predictors of temozolomide benefit in newly diagnosed glioblastoma. MGMT methylation is well known to be an important predictor of temozolomide activity but it needs to define new other factors correlating with a good response to treatment and longer survival. Various studies are focusing on MGMT pyrosequencing, miRNAs on blood and alterations of specific DNA repair systems.
New imaging modalities in early disease detection and response assessment to new therapies in glioblastoma patients
Identifying new functional molecular imaging such as positron emission tomography (PET) in combination with gadolinium-MRI (PET-MRI). Indeed, new tracers can visualize biological and metabolic processes such as uptake of amino acid analogs. Hence, PET-MRI provides additional insight beyond magnetic resonance imaging (MRI) into the biology, metabolism and treatment response assessment of glioblastoma.
In particular, the use of 18F-FET (fluoroethyl-L-tyrosine) as a radiotracer showed better delineation of glioblastoma extent, better assessment of prognosis in glioblastoma (metabolically active tumor volume is prognostic in glioblastoma), better assessment of treatment response compared to MRI. 18F-FET PET uptake variations between baseline and early follow-up studies will classify GBM patients in responders and non-responders to new experimental therapy better than post-contrast T1-weighted and FLAIR MRI sequences. Moreover, consistent radiomic PET-features will be determined, helping in response prediction at baseline studies, thus avoiding unnecessary treatment to patients and radiomic PET-features will be correlated with molecular metabolomics analysis
Team members
Clinical Researchers
Laboratory Researchers
Dr. Susanna Mandruzzato, PhD
Fellows – Specializing in Oncology, University of Padua
Dr. Marta Padovan
Dr. Giulia Cerretti
Dr. Luisa Bellu
Research Nurses 
Ms Daniela Grosso, RNs' coordinator
Ms Orejeta Diamanti, RN
Ms Claudia Zabeo, RN
Study Coordinator
Internal Collaborations at IOV-IRCCS
External Collaborations
Pathology Unit, Azienda Ospedale – Università di Padova
Neuro-Surgery Units, Azienda Ospedale – Università di Padova
Nuclear Medicine Unit, Azienda Ospedale – Università di Padova
Neurology Unit, Azienda Ospedale – Università di Padova
Neuroradiology Unit, Azienda Ospedale – Università di Padova
International and National Collaborations 
EORTC Brain Tumor Group
EANO (European Association of Neuro-Oncology)
AINO (Italian Association of Neuro-Oncology)
Hopital Pitiè Salpetriere- University of Paris VI
ESMO Brain Tumor as "Faculty Member"